Together + Charity
Posted on Monday, October 31st, 2016
The SMA Trust is the only UK charity solely dedicated to funding medical research into spinal muscular atrophy (SMA).
The objective remains constant to be active and progressive in the search for a cure and treatments for SMA.
SMA is a genetic neuromuscular disease, which means it is inherited and affects nerves responsible for muscle function.  Although classified as rare, SMA is the leading genetic cause of death of infants and toddlers, with approximately 95% of the most severely diagnosed cases resulting in death by the age of 18 months.
Children with a less severe form of SMA face the prospect of progressive muscle wasting, loss of mobility and motor function.
1 in 40 to 60 people is an SMA carrier, i.e. approximately 1.5 million people in the UK.
1 in every 6,000 to 10,000 births is affected by SMA. At any one time, it is thought that there are between 2,000 and 2,500 children and adults in the UK living with SMA.
There are four types of SMA caused by a faulty gene called SMN1.
We are really pleased to be supporting The SMA Trust and we have raised in excess of £20,000 for the charity by sponsored events and also donations.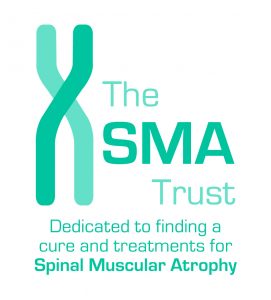 ---